News & Insights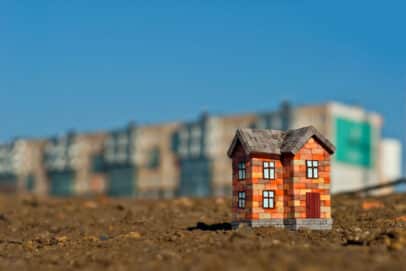 What is Ground Rent?
Are you considering purchasing a leasehold property with the intention of renting it out? If so, you might be wondering what is ground rent? Here our experts explain what ground rent is and how to find out ground rent on a property, whilst taking a look at the average UK ground rents, and recent updates to the law.
May 28, 2023
Can You Rent Two Properties at the Same Time UK?
Are you considering renting multiple properties at the same time in the UK? An additional revenue stream may seem appealing, but there are factors to consider. As a landlord, it's important to understand the legal and financial implications of renting multiple properties simultaneously. Here we explore the question: "Can you rent two properties at the same time UK?"
May 21, 2023
Can I Rent my Property to My Limited Company?
Are you the owner of a limited company as well as being a landlord? If so, you may well have wondered "Can I rent my property to my limited company?" The short answer is, yes, you can, but like most things related to running a business, there are rules to follow. Here we look at what's involved in limited company renting whilst providing some expert tips to ensure you remain compliant.
May 14, 2023
Renting Your Right to Buy Property – All You Need to Know
The Right to Buy scheme is a government initiative that allows eligible tenants of council or housing association properties to purchase their homes at a discounted price. If you're interested in or have recently bought through the Right to Buy scheme, you may be wondering "Can I rent out my Right to Buy property?" Here's all you need to know.
May 7, 2023
Can I Buy A Retirement Property to Rent Out?
If you're considering your buy to let investment options, you might be wondering "Can I buy a retirement property to rent it out?". Join us as we take a look at the guidelines surrounding purchasing this type of property, and whether there are any restrictions about renting retirement properties.
April 28, 2023
Can First Time Buyers Rent Their Property?
If you're a private landlord, you might have one or a portfolio of properties that you rent out. But what if you're a first time buyer? Can first time buyers rent their property? Let's look further at rental opportunities and restrictions for first time buyers.
April 21, 2023
Your Guide to Renting Out Leasehold Properties
If you've purchased a leasehold property with a view to letting it out, there are various things you will need to consider and potential rules to bear in mind. Join us as we explore the subject of leasehold property renting and attempt to answer the question, "Can you rent out a leasehold property?".
April 14, 2023
Renting Shared Ownership: Guidelines & Restrictions
If you're looking to buy or already are part of a Shared Ownership Scheme, you may be wondering "can you rent out a shared ownership property?" Here we take a look at what is involved with a Shared Ownership Scheme and whether it's possible to rent out a property purchased under the scheme.
April 7, 2023
What is a Good Return on Rental Property?
Perhaps the most important questions landlords will ask when thinking about renting out a property is, "Will this be a good investment?", and "What is a good return on rental property?". Here we look at what rental yield is and how to achieve the best possible return on your investment.
March 28, 2023